Thursday, 19 November 2015 07:01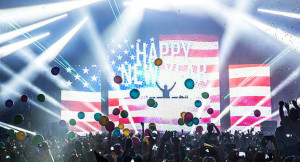 Big D NYE canceled for 2015
WFAA-TV the producer of one of the largest New Year's Eve celebrations in the Southwest named "Big D NYE" announced that the annual event will be on hiatus for this year. After eight consecutive years, American Airlines Center decided to end the partnership that made Big D NYE possible in Victory Park. This has forced organizers to move to a different location. Since its first year in 2008, Big D NYE has grown to become the largest such televised event in Texas. In 2014, the live television program was syndicated throughout the central time zone in 25 markets across 10 states.
While the Big D event is canceled at the American Airlines Center downtown there are many other great events in the metro area. Mainly at night clubs.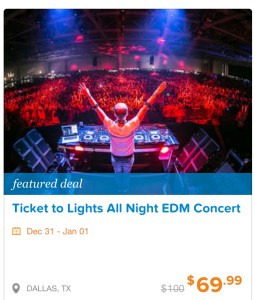 Lights All Night 2015
Two-day New Year's festival in Dallas, Texas from Dec. 31 to Jan. 1. Produced by Highland Concerts and MCP Presents, the festival's announced headliners include Hardwell and Porter Robinson on New Year's Eve and Kaskade and Flosstradamus on New Year's Day.
Read more: Dallas New Year's Eve Events 2016