Saturday, 10 October 2015 05:45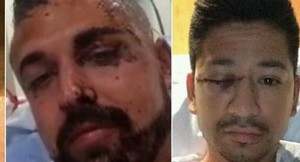 You have to ask yourself if it is safe to wander the streets of Cedar Springs and Oaklawn these days due to all of the recent robberies, vandalism, and hate crimes we have seen springing up out of nowhere. Just last night the front door windows of Woody's, JR's, & TMC were all smashed in last and is really an eye-opener. Two of these incidents happened on a Thursday night since the guy who got his eye slit from the side was on the night just the week before. One of them was after the Pride parade where the victim was beaten with a bat.
Things you can do to be safe in Oaklawn area:
1. Walk in Groups. Try not to walk alone and if you happen to meet someone at the bars or outside the club make sure you can trust the person you are walking with. Trust your instincts.
2. Drink Less. Make sure you are alert and coherent enough to get home without someone taking advantage of you.
3. Take an Uber, Taxi, or Lyft. This is the SAFEST way possible to get home. You can get Free Rides here if you have not used one of these before.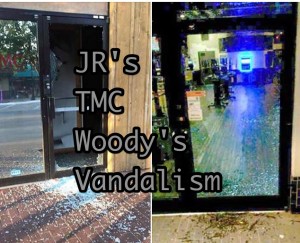 4. Carry Mace possibly? Not sure if this is good for those going into nightclubs as it can be used in a wrong way but not bad to have stowed away in your coat or pockets.
Read more: Multiple Vandalism, Hate Crimes, Violence, and Robberies in Oaklawn