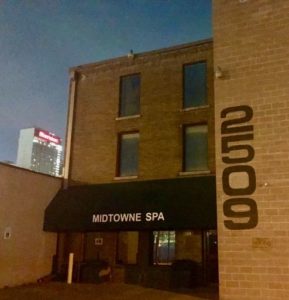 Midtowne Spa in Dallas that had an incredible view of the Downtown Dallas Skyline has recently closed. You probably have not heard about it because you are too busy on Grindr or social media to notice. The sad thing is it truly is an end of an era and you can bet that it doesn't end with one of the last bathhouses in the country.
While Midtowne Spa is perfectly located near the Deep Ellum area and close to Lizard Lounge and Club Dallas. While it is not walking distance to the gayborhood it was a place to go after having a fun night out at the bars or a place to retreat with one of the best hot tubs in town. The spa closed it's doors forever because they plan to bulldoze the area for another high rise apt building. All we need is just another high rise apartment in Dallas because that all that will be is corporate and basic concreted buildings. It's only a matter of time before Club Dallas and The Legendary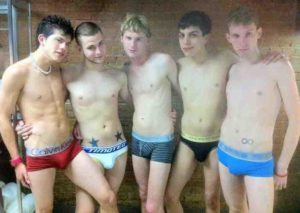 Lizard Lounge close their doors.
Midtowne Spa had a going away party this month to say goodbye to their employees and fans. "They say everything is changing and everything has an end after 34 years all employees gather to eat our last lunch at the midtowne spa. it's been a pleasure and a nice adventure, thank you Dallas. And Good bye." Continue reading "Midtowne Spa Closes After 34 Years"