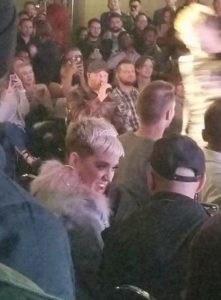 Katy Perry was in Dallas for her Witness Tour and stopped by for a night out at the gay club called Station 4 to watch Drag Queens perform inside the Rose Room. In case you missed it a mega-star was at Station 4's Rose Room the night before her Witness Tour stop in Dallas. Probably the biggest star to walk inside the Rose Room since Lady Gaga was here a few years ago. Katy Perry was seen filming the drag show which included Cassie Nova and Krystal Summers then went backstage to hang out with the queens.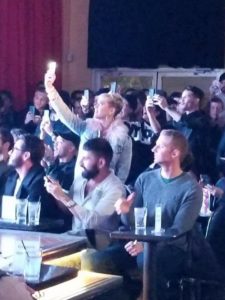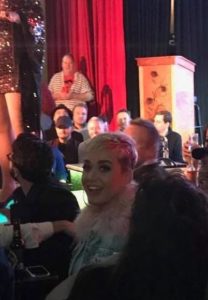 It was an exciting night at the Rose Room as you can see in the photos below. There is also a video to see some of the highlights of the big weekend out in Dallas.

"Dallas, what the heck is y'all's problem? We're going to have a real come-to-Jesus … about all the bicycles that have been left on the freeway."



While the green and yellow bikes have been scattered around town and an unorganized nightmare for some it might be what stuck out more than anything else. We didn't hear her comment on the Rose Room at the concert she was too busy speaking of the bicycles all over and she didn't just say it once. She spoke about it at least three times during her Witness Tour show. See more in the video above.
"Dallas, what in the heck is y'all's problem?" she asked. "We're going to have a real come-to-Jesus … about all the bicycles that have been left on the freeway," she said, referencing the onslaught of bike-share bicycles abandoned in strange places, which got a huge laugh from the crowd. "I played a drinking game yesterday with water. And I almost died from drinking too much water every time I saw a deserted bicycle."