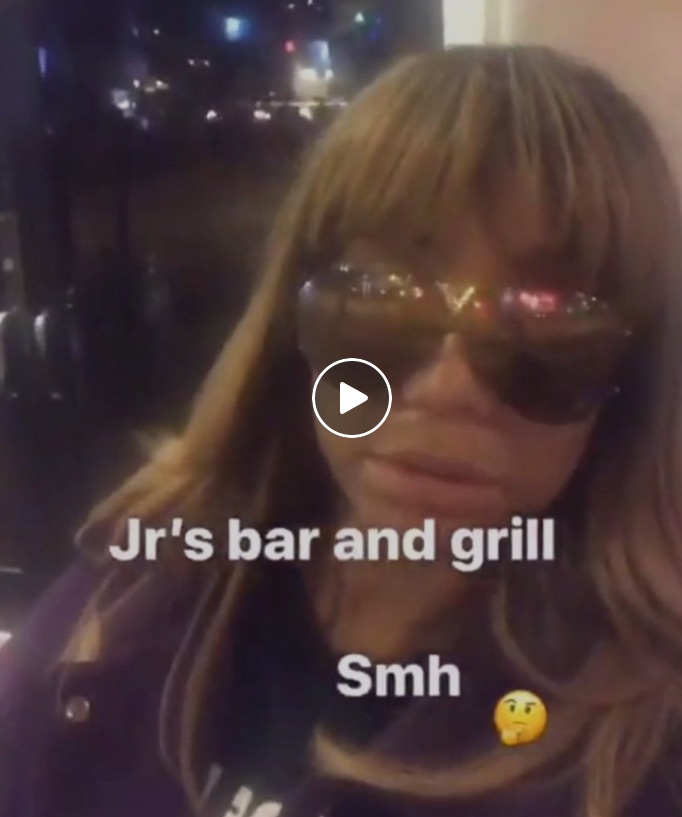 Singer and reality TV star Tamar Braxton is alleging that JR's Bar and Grill on Cedar Springs denied her entry based on her appearance.
Braxton took to her Instagram and social media accounts to detail her account of trying to enter the bar, which was promptly posted to Facebook by a user named James Michael. "Evidently I look like a gangster," she says in the short clip. "I can't come in this establishment. (JR's Bar & Grill) Here in my favorite town Dallas, they said zero tolerance for black people."
Thanks to the viral power of social media, the bar has been flooded with dozens of negative reviews on Facebook, some of which point to previous allegations of racism in prior reviews of the bar. "Looking at the reviews posted before this happened I can see there has always been a problem here," wrote one commenter. "You made a mistake and turned away a famous person so now you will feel the hit in the profits."
Regulars at JR's Bar and Grill have disagreed with her claims saying that "Apparently that's not what happened… She approached the door, read the sign, assumed she fit the description and decided to be a bitch on social media. At least she beat her sister in THAT field!" and others have reported that she had a bag on her at the time which would be against policy to enter after the recent terror attacks at gay clubs.
If she did have a bag with her then she should know better as LGBTQ pride and the Halloween block party do not allow bags and neither do the bars unless they are see-thru or have been checked. Most likely this is just her hyping up social media for attention because it's rare you even see a door guy at JR's Bar and Grill on a Monday night but we are awaiting the response of the corporation that owns JR's.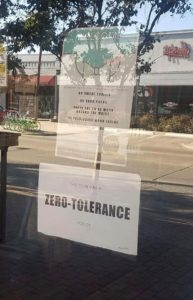 On the other hand the dress code is a bit alarming. The huge Zero-Tolerance sign and the printed out sign on the door that says "pants are to be worn around the waist" and "no sunglasses worn inside." It's odd that any gay bar would be against sunglasses especially if they have a patio. We do understand the no backpack policy.
JR's Bar and Grill is owned by Caven Enterprises who also owns Station 4, Sue Ellens, and TMC. This could be a possible backlash for all of the Caven-owned properties.
JR's Bar & Grill has not publicly responded to Braxton's allegations. Eater has reached out for comment and will update this post with a response or any forthcoming details.