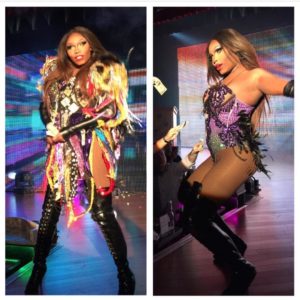 According to sources of the site Fandom after VH1 renewed the series for a tenth season to begin airing in March 2018. They claim the season will be the first to have Untucked premiere on VH1 along with Season 10 and the main theme will be "connections to other RuGirls."
On the list of queens they include Asia T. O'Hara of Dallas and many others who have not made Facebook or Insta posts recently such as Dusty Bottoms in NYC.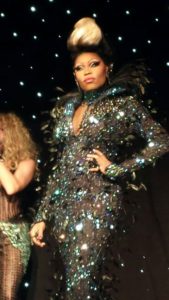 Asia T. O'Hara of Dallas was recently crowned Miss Gay America 2016 last October in Memphis, Tenn. She may go on to be crowned America's Next Drag Superstar if she gets her chance to go up against the other queens on Rupaul's Drag Race.
O'Hara is a lifelong Dallas resident and former Miss Gay USofA 2007 and All-American Goddess 2012. She only competed once in the Miss Gay America Pageant, and she is only the second first-time contestant to walk away with the title.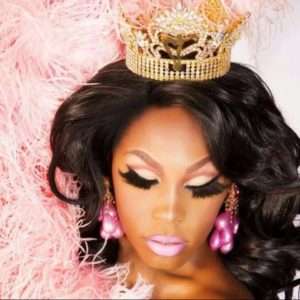 Asia T. O'Hara is on the cast of The Rose Room in S4 in Dallas, and when she isn't performing, she operates her own business, Antwan Lee Designs, which designs and creates costumes for high school dance and drill teams and for other drag performers. She can do the runway and create stunning looks so many will be placing their bets on her winning first place in 2018.
RuPaul's Drag Race (Season 10) Contestants:
Aquaria (New York City, NY)
Asia T. O'Hara (Dallas, TX)
Blair St. Clair (Indianapolis, IN)
Dusty Ray Bottoms (New York City, NY)
Kameron Michaels (Nashville, TN)
Kalorie Karbdashian Williams (Alberquerque, NM)
Mayhem Miller (Riverside, CA)
Miz Cracker (New York City, NY)
Monet X Change (New York City, NY)
Monique Heart (Kansas City, MO)
The Vixen (Chicago, IL)
Vanessa Vanjie Mateo (Tampa, FL)
Yuhua Hamasaki (New York City, NY)
Eureka O'Hara is set to return to Season 10 after leaving the previous season on medical grounds, having injured her knee during a challenge.
If this is true and we sure hope it is we hope you lipsync for your life (well hopefully not in the bottom) and win one for Dallas!