The State Fair of Texas revealed its fall concert series with performers including Wilson Phillips and Flo Rida. Arlington's Maren Morris will kick start opening night on Friday, Sept. 29 at 8:30 p.m.
Flo Rida and Macy Kate take the stage with a dual performance Saturday, Sept. 30 at 8:30 p.m. Opening weekend will come to a close Sunday with La Mafia, a Houston-based Tejano group, at 5:30 p.m. Other notable performances include the Charlie Daniels Band.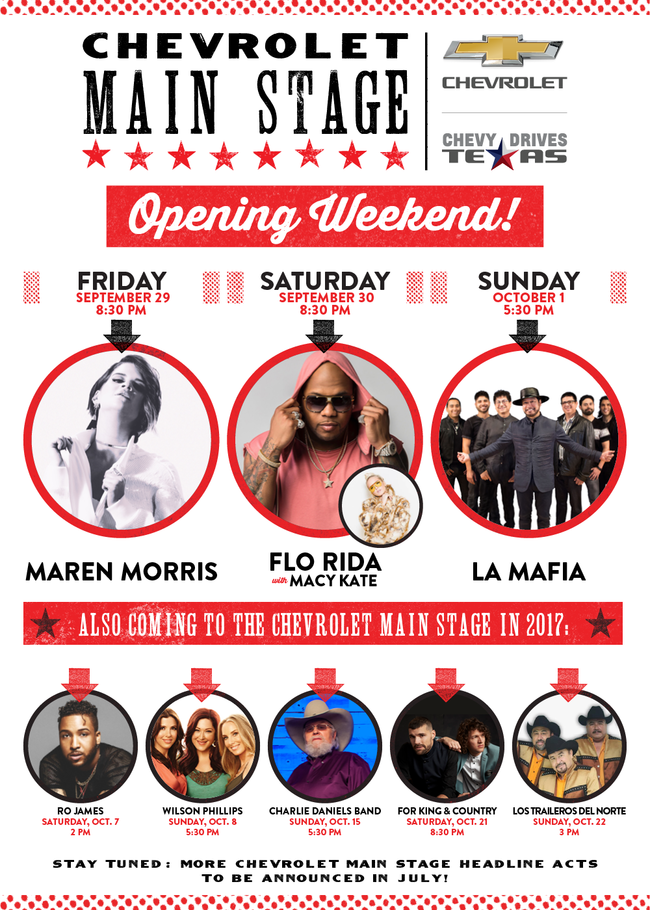 The Unofficial Gay Day at the State Fair will be held on National Coming Out Day. You can find discounts here and the event page here.