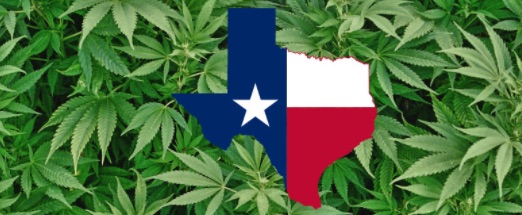 Half of the Texas House of Representative's 150 legislators have signed on to a whole plant medical marijuana bill after a marathon hearing this week. Currently 75 legislators, both Democrats and Republicans, are listed as sponsors of HB 2107. The bipartisan House Bill 2107 authorizes "the possession, use, cultivation, distribution, transportation, and delivery of medical cannabis for medical use by qualifying patients with certain debilitating medical conditions and the licensing of dispensing organizations and testing facilities; authorizing fees."
The bill, authored by Rep. Eddie Lucio III, D-Brownsville, Rep. James White, R-Hillister, Rep. Jason Isaac, R-Dripping Springs, and Rep. Ron Simmons, R-Carrollton, would expand on the current Compassionate Use Act
The House Public Health Committee held a hearing on the bill, which lasted over four hours, and included testimony from doctors and other health professionals, veterans, patients, caregivers – especially those with children, and activists. With over 66 witnesses testifying there were plenty of tears shed as well.
Dr. Richard Hurley, a pain management specialist, was the voice of opposition. Representing himself and the Texas Pain Society, he is quoted as stating that marijuana is both addictive and not effective for pain relief. Make sure to give this guy a proper yelp review.
The number of patients and caregivers testifying ran late into the night, finishing just before 2:00 am. Some even questioned if they would be around by the time another legislative session is held in two years. They asked to consider passing HB 2107 so families can have an alternative medication. They all explained how the need for medical cannabis is urgent, and while many don't want to have to leave Texas for a medical marijuana state, some simply do not have the means to do so.
The bill was left pending after testimony, and at this time it is unknown when a vote will be held on it. Should it pass out of committee, it will head to the Calendar Committee where it will be voted on to be scheduled for the full House. With half the of chamber in support, it would be expected to pass, then head to the Senate before ultimately making its way to Governor Greg Abbott's desk. The bad news is the Governor of the State of Texas will most likely not sign it. Monday, May 29 is the last day of the Texas legislative session.
Marijuana is Not Legal In Texas #FakeNews
A "news" article titled "Marijuana now legal in state of Texas" has been shared more than 71,000 times on Facebook, fooling thousands of people. The story behind the title reads, "In a 10-2 vote marijuana has now been legalized in the state of Texas. Texas' first marijuana dispensaries said to open up in Corpus Christi, TX April 12, 2017. This article is false. The fate of more than a dozen marijuana bills in the Texas Legislature is unknown. React365.com is the source of the fake news. The site's homepage directs people to "prank your friends now" guiding them to another page where users can create fake news titles and descriptions to fool people online.
Dallas is coming around
Pot legalization is making inroads here in Texas especially now that the City of Dallas is allowing small amounts not land you in jail immediately. We have a long way to go but we will eventually get there.
We will leave you with some reasons for legalizing Marijuana.