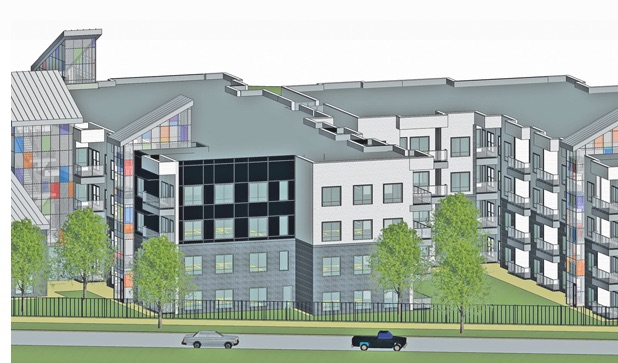 The American Psychological Association states there are 2.4 million LGBT seniors in America and 3.5 percent of seniors in Houston self-identify as LGBT according to Census numbers. Most LGBT people over 65 did not get to benefit from same-sex marriage since it came so late in their lives and are not fortunate enough to benefit from Social Security and spousal pension. There are also many gays that do not have neither family and children to take them in. This Houston project, scheduled to open next year, will be the first affordable housing project for LGBT seniors in the Southwest, and the second-largest in the country.
There will be 112 one- and two-bedroom apartments and they expect to be able to house about 145 to 150 seniors. The focus will be on LGBT-friendly care but all seniors are welcome. Total cost of the project is estimated at just over $23.5 million, including a $3.5 million dollar land grant for the property just 1.5 miles from The Montrose Center.
This aides LGBT seniors as rents rise in Houston, Dallas and on the national level. New York City is currently building two senior complexes in Brooklyn and the Bronx. Ingersoll Senior Residences and Crotona Senior Residences will collectively provide nearly 230 units with services targeted for the aging LGBT population. Those facilities are being paid for with mostly public funds, but here the Houston project "There's No Place Like Home" is being funded primarily through private donations.
The Montrose Center hopes to raise a substantial amount of funds in tickets sales and donations with the help of Former Mayor Annise Parker and State Representative Garnet Coleman, D-Houston. There will be a launch party Saturday night and a champagne brunch on Sunday with drag queens, cabaret, costumes and cuisine, all for this great cause to help raise funds for The Montrose Center's planned LGBT senior housing project.