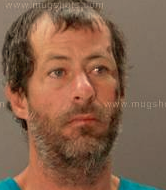 Following several alerts on Facebook this week about a man who confessed to one of the Oak Lawn attacks from the past few years we may finally feel a little at ease. The discussion started on the "Take Back Oak Lawn" Facebook Group and with many other residents in the gayborhood who have spotted him. He allegedly threatened or assaulted many people in the gayborhood and appears to be homeless hanging out and drinking in the broad daylight and being aggressive when asking for money at Cedar Springs businesses.
Timothy Box, one of the alleged attackers, was taken into custody on April 15th after assaulting a Dallas firefighter at DFR Station 11. The Dallas police finally took him away and we feel a little safer now that this man is off the streets as he is known to be violently dangerous and aggressive.
Update: April 17, 2017: Timothy Box is back out on the streets of Oaklawn so make sure you are prepared if he comes up to you. If anyone cares to do a meet-and-greet with the alleged attacker he normally hangs outside Valero on Cedar Springs. He is currently on probation.