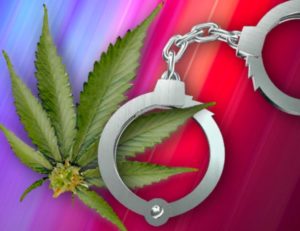 The Dallas City Council secured the votes they needed to get a win for a cite and release program to "free police officers to issue citations" to those possessing under four ounces of marijuana rather than arresting them.
This new policy basically lets people skip jail for small amounts of marijuana until they have a court date. If a police officer catches someone with under four ounces of pot, a police supervisor will be called to field-test it, weigh it, and transport it into evidence. The suspect provides a thumb print and signs a summons promising to attend an arraignment hearing at the Dallas County Courthouse at some point within the next two weeks.
If you fail to show up for the court date you'llll have a warrant issued for your arrest. Even if you do show up for court you have a chance of a conviction for a Class A or Class B misdemeanor (which can mean a year in jail), a criminal record, and months if not years of probation.
Houston's cite and release policy is much better than the one passed today. It trades the confiscation of the drug and a four-hour education course for a potential jail time or criminal record.
Times are changing though because the Dallas City Council voted 10-5 in favor of the policy during Wednesday's meeting. This is the exact opposite of the 10-5 vote against it last year. There were 436 cases that would've qualified under the council's cite and release policy from last year. This could have saved many a trip to jail and police officers an hour.
Don't start traveling around with your bag of weed just yet. The cite and release policy goes live in October.
This is why you do need to vote in each election and not just the one for President as these local issues are normally more important to us such as alcohol zoning. Councilmembers Kingston, Medrano, Griggs, Kleinman, and Young supported the measure last year.  Adam McGough, Carolyn King Arnold, Casey Thomas, Erik Wilson, and Monica Alonzo joined them this time around.