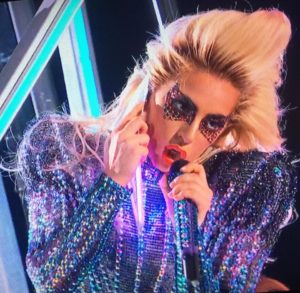 Lady Gaga slayed everyone with her Super Bowl performance Sunday night making it the 2nd most watched halftime ever. Mother Monster also announced she will embark on her Joanne World Tour in arenas and stadiums soon. She plans to come to Dallas in December 2017.
The Joanne World Tour begins August 1st at Vancouver, British Columbia and winds North America – including stops at baseball stadiums like San Francisco's AT&T Park (August 13th), Chicago's Wrigley Field (August 25th), New York's Citi Field (August 28th) and Boston's Fenway Park (September 1st) – before heading to Europe for a month.
Gaga returns stateside for the second North American leg on November 5th in Indianapolis, circling the middle and southern stretches of the U.S. before ending December 14th in Salt Lake City.
Tickets for the first leg go on sale February 13th, with the second leg available starting February 20th. Dallas tickets are included in the second leg.
Will Lady Gaga Make an Appearance at The Round-up Saloon?
We have seen some posts saying that Lady Gaga might make another appearance at the Round-up Saloon where she performed before she was internationally known from dance floor to radio station. Lady Gaga credits the owners Gary and Alan of giving her one of her first breaks by having her perform at their bar (even before Station 4 asked her to perform). She has mentioned that she likes to stop in at the Round-up when she is in town and has talked about it during her concerts at the American Airlines Center. The best bet to catch a mother monster sighting is to pay close attention to the Round-up Facebook page and go back and forth from Station 4 to Round-up following the show as she may appear. It is not a guaranteed thing as she has been a no-show in the past but she has appeared at Round-up three times and Station 4 twice now. Back in January 2013, Round-up posted that she would show and for some reason she had to cancel disappointing lots of little monsters.