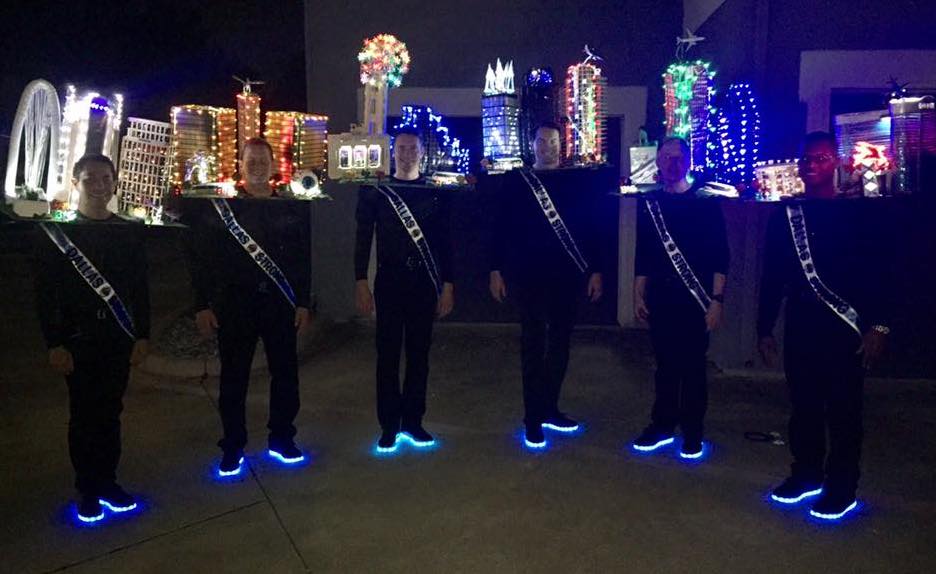 Over 14,000 people attended this year's block party according to the Oaklawn Halloween Event Page. There were almost 20k who said they were interested. This actually beat the Gay Pride Parade attendance numbers according to the event page.
Most of the costumes were easily predicted such as hundreds of really scary Donald Trumps and coupled Hillary and Donald's. The ones that really stuck out were the Catholic exorcism with a bed and all and the Dallas Strong group with trays on top of their heads with the Dallas Skyline and light up shoes. We are still not sure how they could possibly keep those glued on walking through the massive crowds.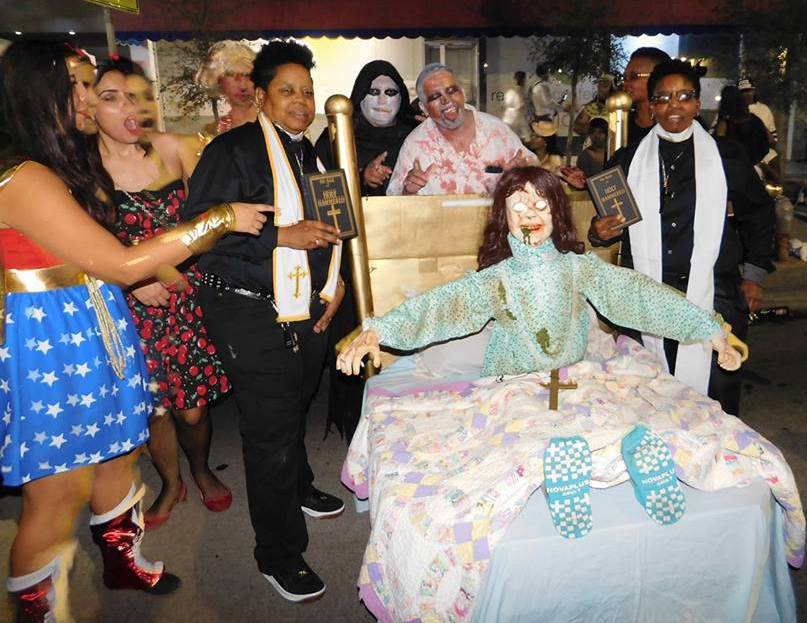 It was warmer than any of the past years at the block party (see last years costumes) so those dressed in speedos or underwear prancing through the crowds could do so without shivering. Those in heavier costumes were hoping for cooler weather.
There were some complaints that it seemed harder to walk through the crowd this year as the crowd control was not as good as past years. In addition, people were offended by some of the toy machine guns. Those may have been inappropriate after the Pulse massacre this year. Guns should not have been allowed in any shape or form even though it was a Halloween celebration. Everything other than that seemed to go smoothly and it was an amazing turnout.
Here is a slideshow of the Oaklawn Halloween Block Party if you have any photos you would like to share tweet us at @dfwgay or post to our Facebook Page here.