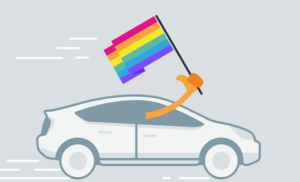 To celebrate Dallas Pride this year Uber and UberEATS have partnered with the It Gets Better Project to support and raise funds for LGBT youth. From Friday until Sunday, request the PRIDE option for your next ride, or order your local favorites on UberEATS, and they'll donate $1 to the It Gets Better Project. Just a few months ago following the Pulse Orlando shooting Uber kept us safe supplying rides for those in the DFW area and in other cities now they are helping out our community once again.
Ready to Ride?
New to Uber? Go here for Free $10 Uber Ride.
1. OPEN your Uber app between Friday, September 16 and Sunday, September 18
2. SLIDE over to the PRIDE Option and request your PRIDE ride
RIDE and Uber will donate $1 to It Gets Better
Ready to Dine?
New to UberEATS? Head over to the app store and download the UberEATS app. Then use the code: eats-ubervip4me to Get $5 off your first order.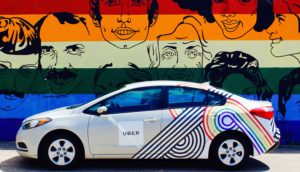 1. OPEN your UberEATS app between Friday, September 16 and Sunday, September 18
2 ORDER your local favorites on-demand and UberEATS will donate $1 to #ItGetsBetter
UberEATS DFW is going all out to celebrate diversity in Dallas this week with special treats, free rides, swag and more through Sunday. Keep an eye out for a vibrant surprise around town as you could be matched with this colorful car (right) when you order UberEATS all week long.
You can order from your hotel room or from home in the Oaklawn area. If you still need somewhere to stay for pride weekend? We have a list of hotels to check out.
More Uber Discounts for Existing Customers:
Every 10th ride can be Free using Capital One or 50% off using Android Pay.