Pulse: Drag Star Divas for Orlando – Rose Room @ S4
July 17th
Please join us for a special Drag Star Diva extravaganza featuring a lineup of Dallas' best entertainers coming together to honor our brothers and sisters lost in this horrific tragedy, and to raise the much needed funds to help in this time of loss. All proceeds will benefit The Center Orlando who will be providing ongoing counseling to victims families and all affected by the tragedy. 18+ welcome with host Cassie Nova.
98° MY2K Tour @ South Side Ballroom
Mon, Jul 11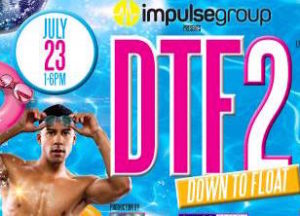 Impulse Group Dallas presents: Down To Float 2
Event to be held at: 7044 Royal Ln, Dallas, TX
Saturday, July 23 at 1 PM – 6 PM
Click downtofloat2.com to purchase your $10.00 pre sale admission featuring a LIVE performance by AB Soto, beats by DJ Brandon Moses and a swimwear presentation produced by design powerhouse MARCOMARCO! ENJOY…a hosted bar provided by Stoli Vodka and Miller Lite with delicious bites from Tallywackers!
Brick and Joe's "Farewell" Party
July 24th marks the end of a legendary club and bar in the gayborhood as it closes its doors that Sunday night with dancing going on until early in the morning for the final dance.
Blink 182 A Day To Remember & All American Rejects @ Gexa Energy Pavilion
July 29th
Gwen Stefani & Eve at Gexa Energy Pavilion
Sat, Aug 13
Find Tickets!
Austin Pride (Not in Dallas but only 3 hours away)
Saturday, August 27 at 11 AM
PRIDE Week starts on Saturday, August 20th with the WERK Fashion Show featuring designers from Project Runway, all the way up to Saturday, August 27th with the ultra-fierce Festival & Parade! Proceeds from Austin Pride are donated back into the community via the Austin Pride Cares program!! Since 2011, AGLPF has donated over $100,000! If traveling to Austin make sure to check out alternative apps for rideshare as Lyft and Uber are still not available.
Coldplay @ AT&T Stadium
Sat, Aug 27
Guns N' Roses @ AT&T Stadium, Arlington, TX
August 3rd
Snoop Dogg Wiz Khalifa Kevin Gates & Jhene Aiko
Gexa Energy Pavilion, Dallas, TX
August 19th
Camp WillowSwish Presents: Vintage Hollywood
Wed Sep 7 at 2 PM to Sun Sep 11 at 2 PM
Duran Duran @ Choctaw Grand Theater
Fri, Sep 09
Demi Lovato & Nick Jonas: Future Now @ American Airlines Center
Mon, Sep 12
Find Tickets!
Six Flags in The Park
Annual Dallas Pride event on the Saturday before Pride. Details coming soon.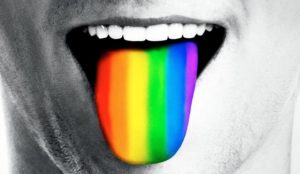 33rd Alan Ross Texas Freedom Parade – DALLAS PRIDE 2016!
SUNDAY, SEPT. 18, 2016
"Solidarity Through Pride"
Event Details
Out in the Park at Six Flags Fiesta Texas (San Antonio)
Friday, September 23 at 6 PM – 11 PM
25 Plus Performers including an AMAZING RuPaul's Drag Race Alumni Line Up!
Tickets on Sale Now: sixflags.com/fiestatexas/special-events/out-park
$ 40.99 Before August 28
$ 45.99 Aug 28 – Sept 22
$ 50.99 September 23
Life in Color :: Dallas, TX
Saturday Sep 24, 2016 – Doors: 7:00 PM (ends at 12:00 AM)
17 and over.  Tickets are $32 – $60
Quik Trip Park at 1600 Lone Star Parkway in Grand Prairie, Texas
Adele @ American Airlines Center
Tuesday, November 1st.
Buy Adele Tickets Here!
Oaklawn Halloween Block Party 2016
Event info
Start planning now for The Annual Halloween Street Party 2016. The Oaklawn Street Party which has turned into a major Dallas event returns Saturday, October 29, 2016 (the Saturday before Halloween) from 7pm to 2am in the 3900 block of Cedar Springs.
Let us know if you have anything to add to our Summer and Fall 2016 Events Calendar in the comments below. Make sure to share with friends in the Dallas, Houston, and Austin LGBT community!