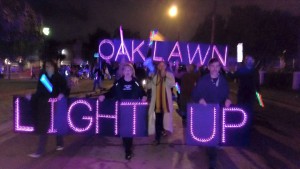 UPDATE: Dallas police said Sunday they have arrested two aggravated robbery suspects who could be linked to a dozen other similar crimes in the Oak Lawn area.
The two teens suspected in the Oaklawn attacks are 18 year olds Deon Fridia and Donedwin Maxie and each face a felony charge of aggravated robbery with a deadly weapon. The pair was driving a car that had been stolen from a woman who had earlier been pistol-whipped and robbed in a parking garage next to Parkland Hospital, less than two miles away.
The tactics allegedly used by the two men are similar to what some of the Oak Lawn victims experienced, even though the Sunday incident involved a woman. Which led to their arrest of the 18-year old offenders. In all the cases the victim was walking alone early in the morning, and there was an attack where the suspects beat them up with a bat or sharp object or in this latest case it was a female and they pistol whipped her. Police also recovered two handguns that had been reported stolen in Irving.
Interesting that it took a woman getting hit to find the victum. For some reason when its a gay guy in Oaklawn they seem to not catch the attackers as fast but if its a female or a jogger on the more straight Katy Trail the police find them a lot faster!! Just saying!