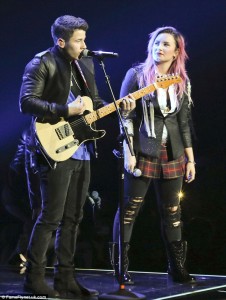 You can get tickets to see Demi Lovato and Nick Jonas live at the American Airline Center for only $32 if you purchase your tickets now. This is an excellent Groupon Deal if you have been waiting to see the pop stars take the stage in Dallas. The chart-topping stars behind massive hits "Cool for the Summer" and "Jealous" join forces for the Future Now Tour.
Go here to claim your tickets
Demi Lovato's latest album: Confident had one of the summer theme songs with "Cool for the Summer".
And we do not need to mention that the guy that loves to tease the gays Nick Jonas will be there singing his hit "Jealous" and "Chains".