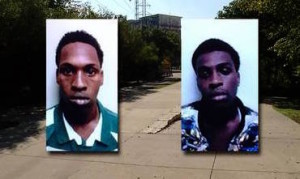 Dallas police announced two arrests in connected to 5 armed robberies on the Katy Trail in the past month. They were armed robberies took place on the south end of the trail where the suspects pointed a gun at their victims and demanded property.
A detective leading the investigation tracked down the suspects to an apartment complex in the 3000 block of Harry Hines Boulevard near the Katy Trail. This was done through video and credit card transaction data. We assume most likely also from tracking a smart phone.
Daray Robinson, 21, was arrested in Fannin County on Nov. 6 on unrelated charges according to police and actually admitted to his role in one of the armed robberies. Witness also identified Jamaciay Smith, 17, as one of the suspect was arrested in the 4500 block of Hatcher Street. They have both been charged with aggravated robbery.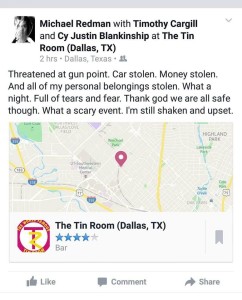 Oaklawn Attacks
That leaves the question who are the people still out there lurking the streets of Oaklawn just down the street from the Katy Trail that were involved in all the other assaults and robberies. We hope they are also caught soon. Police have previously stated they believe different groups of suspects are behind different offenses. City Councilman Adam Medrano said $5000 from Resource Center and Crimestoppers will be issued to anyone with information leading to the arrest and indictment of those responsible for the crimes from the men walking alone at night who were attacked. Read more about the Oaklawn attack following Pride Weekend.