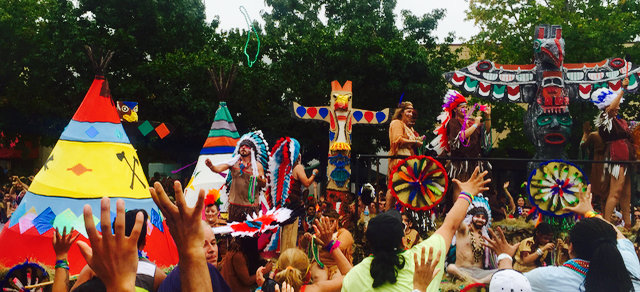 We were a bit shocked when at this year's Dallas Pride Parade Club Kaliente came out with an "Honoring Native Americans" float. It was a stereotyped Party City showcase not representing any tribe. Because Kaliente is a Latin bar we expected more from them. The club displayed rainbow teepees, neon chief headdresses, and scantily clad women who could never represent the rich, strong heritage. While some thought it was offensive some brushed it off as a fun float that compared with the Village People based on Facebook comments.
We have to admit that Kaliente normally has the best floats in the parade that draw more excitement than other local bars. Their creativity surpasses other floats. This year they may have missed the "float" by not doing their research. We hope to see them make it up next year with a float that displays a more proper representation of Native Americans.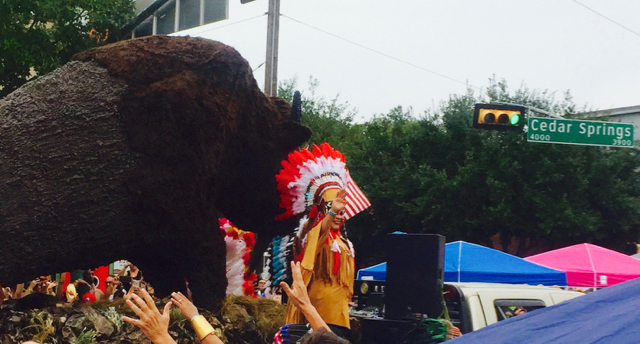 One person on Facebook who posted about the Kaliente float said he was contacted by the club: "After apologizing for offending my family, they are making the effort to get in contact with the Texas Two-Spirit Society (Two-Spirited people, like myself, are Native Americans who consider ourselves to be blessed with dual spirits, and find balance in our masculine/feminine spirits. We tend to identify as LGBT due to this balance) to educate themselves about the stereotypes that were portrayed on their float in order to understand why the imagery was offensive and to better understand our culture, which is so often misrepresented. I have a newfound respect for their club and staff, as it rare to find people who are willing to admit their error in judgment and attempt to reconcile the situa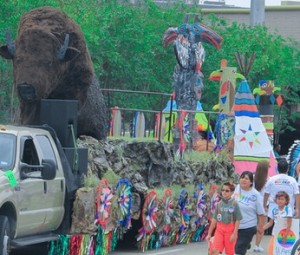 tion. My heart is a little lighter today."
A gay club is also causing controversy over a Cowboys and Indians party. Not less than a week after Dallas Pride: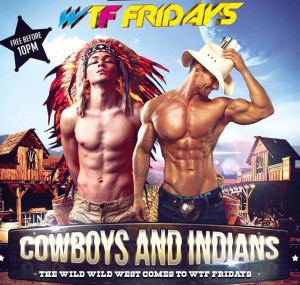 Let us know how you feel in the comments below.