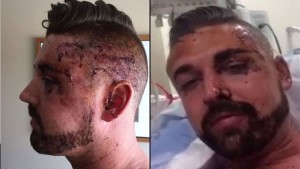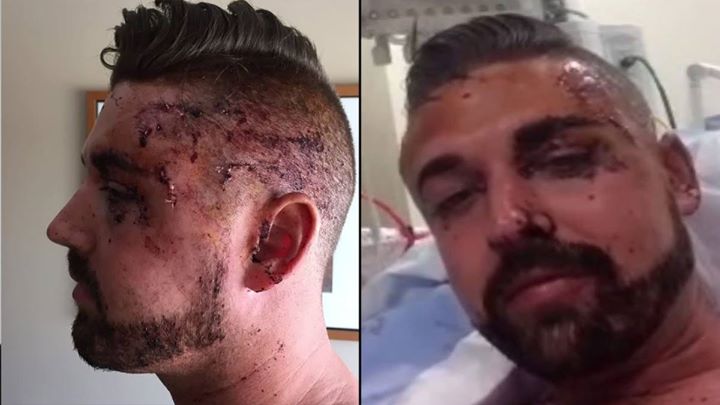 Dallas Pride had a record breaking crowd this year with 30,000 or so people in the crowd but it did not go without its problems. According to NBC 5 a 29-year-old man was walking near the intersection of Wycliff Avenue and Sylvester Street Sunday night after the Alan Ross Freedom Parade when he was approached by four men. The men struck the victim with their hands, feet and a bat, according to police. During the attack, the men used several derogatory statements referencing the victim's perceived sexual orientation. During the prolonged assault, the men also stole property from his pockets, then left the scene, police said.
The person attacked, Blake, is not employed at the moment and had moved to Dallas to seek new horizons according to a Go Fund Me page. The victim suffered a fractured skull and numerous cuts, abrasions and bruises. Such a sad story and we sure hope he recovers soon!
The Dallas Police Department's robbery unit is canvassing the area for witnesses and video evidence of the aggravated robbery suspects. If you have any information about the crime or the suspects, contact Dallas Police Detective Arredondo at 214-671-3638.

The comments on Facebook are quite scary from some people ranging from supporting the victim to lecturing him on being gay:
Katy: When you teach others to hate others based on trivial things such as sexual orientation, this is the end result. A sad and disgusting part of our society are those that hate others. Hope for a speedy recovery for this man and for quick justice to those who committed this heinous hate crime.
Michael Stokes: Violent men will not inherit the Kingdom of God: neither will homosexual's. Repent so you won't need to spend eternity in hell with these violent men. 1 Corinthians 6:9– romans 1– 2 Peter 2 and Jude 1.