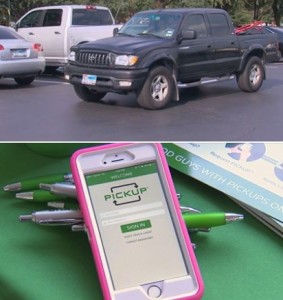 The one Facebook post you normally have to ignore is if you own a truck and someone is moving. Someone always expects you to help them move if you have a truck. An Addison woman has created an app for hailing a pickup truck on demand.
The app is called PICKUP and it'll have a pickup truck at your doorstep, or wherever in North Texas, at the push of a button. The average ride costs about $45. But you have to ask yourself is this actually cheaper than just renting a Uhaul or using other more popular apps such as Task Rabbit. You can even get apps such as Postmates deliver goods for you.
The Pickup app is great for moving college students back into dorms and is sort of like uber for moving items instead of people. "You take a photo of your item or describe it," Stoner said. "You enter your pickup location, your drop off location, and you hit a button and a Good Guy is summoned, and they show up generally within 30 minutes."
They look for military, firefighters, trusted public servants to do the work that "know how to handle your goods and we trust these guys with our lives, so trusting them with our couch is not such a stretch." They'll pick your stuff up from the store and the drivers and the goods are insured.