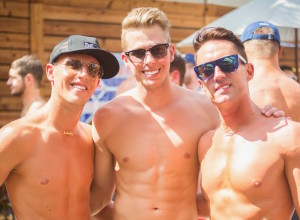 Dallas Purple Party weekend is the biggest gay circuit party event in Texas attracting thousands of guys from around the world for a nonstop weekend of dancing fun. This year consists of six big parties including the legendary pool party and a highly spiritual Historic Hall of State at Fair Park. Purple Foundation is a nonprofit organization whose mission is to raise funds to improve the lives of people in the Dallas area who are living with or are affected by HIV/AIDS. So you are basically helping great organizations out while having an amazing sound and light experience with some of the worlds top DJ's.
We were really taken away from last years Main party. Every year they seem to top themselves and we are excited to see what they bring this year! The sound and lighting were breathtaking. All events are 18 and up including the main event with an exception of the pool party and the bear party.
Events include Friday's Ignite the opening party, Saturday's Rise, the pool Party and the The Purple Party aka the Main Event. On Sunday its Res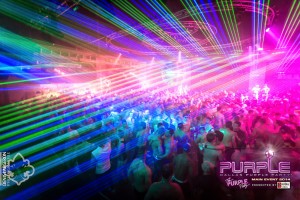 urrection, the after hour's party and finally Glow, the closing party. While the parties are held at different venues around the city of Dallas there will be shuttles to and from the events from the host hotel.
They have upgraded the popular Sunday Revival party to Dallas's iconic Hall of State building at Fair Park and brought back one of Purple's favorite headliners Danny Verde. To help throw down the Texas-sized tea dance they have also brought in local rising star Brandon Moses who you may also know from Station 4 on Saturday nights.

Danny Verde returns for his third consecutive Purple Party Weekend appearance and is known for his high-energy sound with soaring, powerful vocals. Danny is one of the most sought after DJs and remixers on the international and U.S scene. He has remixed some of the biggest pop stars of our time including Cher, Mariah Carey, Lady Gaga, Avicii, and Selena Gomez.
Purple Party Weekend has a proud history of showcasing the best of Dallas by featuring the city's finest venues. Home to the Texas State Fair, Fair Park is one of the state's most revered venues and remains the only unaltered pre-1950s World Fair site in the United States. We've elevated our production, incorporating even more visuals and lighting for a bigger, better, more spiritual experience. You'll feel inspired dancing under 46-foot, lofted cathedral ceilings, surrounded by the history and beauty of original art deco architecture and filled with the spirit of the friendliest party-goers in the world.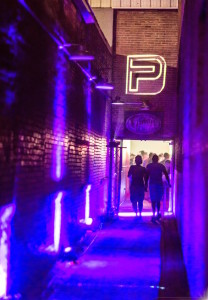 Dallas Purple Party Weekend 15 is May 8–11. Passes are on sale now. Book early and take advantage of one of the best weekend deals around. The Purple Party Main Event tickets are also available separately for $80 at the door. Prices for the events start out at $5 for the Bear party and go up to $185 for a weekend pass to include all the events.
Pre-Purple Party Events:
Redux w/ DJ Aron (VIVA Saturdays NYC) – Get ready to SPIN again with international DJ and Producer, DJ Aron. On Friday, April 10th, S4 is the place to be starting at 9pm, as DJ Paul McElroy gets the dance floor heated up and DJ Aron rocks the house until 4am.
Purple Party Events 2015:
May 8, 2015 9:00 pm – 4:00 am IGNITE: The Opening Party @ Station 4 (S4) with DJ IVAN GOMEZ (Barcelona) & DJ J WARREN (Dallas)
May 8, 2015 9:00 pm – 2:00 am ROAR: Bear Party @ Dallas Eagle with DJ DOUG JACKSON (Fort Lauderdale) & DJ PERRY (Dallas)
May 9, 2015 1:00 pm – 7:00 pm RISE: Pool Party @ SISU Uptown Resort with DJ WAYNE G (London) & DJ MNDO (Dallas)
May 9, 2015 9:00 pm – 5:00 am THE PURPLE PARTY Main Event @ South Side Music Hall w/ DJ ALYSON CALAGNA (Miami) & DJ SHANE STIEL
May 10, 2015 4:00 pm – 10:00 pm REVIVAL Tea Dance @ Hall of State (Fair Park) with DJ DANNY VERDE (Milan) & DJ BRANDON MOSES
May 10, 2015 10:00 pm – 4:00 am GLOW Closing Party @ Sue Ellen's w/ DJ Paulo (known for his Tribal Bitch sessions from Los Angeles) & Dj Mike James (Dallas)
Where to Stay for Dallas Purple Party:
The Warwick Melrose Hotel which is also in the gayborhood Oaklawn serves as the Host Hotel. We also recommend using Hotel Tonight to find a great deal on local hotels.
Transportation in Dallas:
We recommend using the shuttles provided during the parties and Uber, Lyft, and the new OneRide.