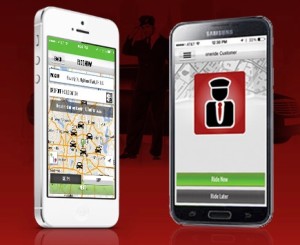 Sick of surge pricing and your on-demand driver not showing up on time? Oneride is a legal and properly licensed "on-demand and ride later" black car service owned by Superior One Transportation that is wanting you to make the switch from Uber Black. The Oneride mobile app connects passengers with the on-demand car service that employs exclusively fully licensed and regulated drivers in the area without having to ride in a Yellow Cab. Oneride's chauffeurs are uniformed and trained which really makes no difference to most of us but some may care. I prefer the driver wear what they want and be comfortable as long as they get me where I need to be!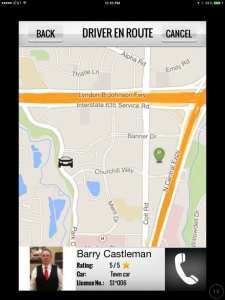 Offers smart phone apps for both "ride now" AND "ride later". This is my favorite thing about the app is that unlike some competitors who offer only "on demand". Customers can book a reservation by the hour and there is an option for flat prices that do not change during the ride. This tells riders exactly how much they will pay before getting in the car unlike Uber, Lyft, and Yellow Cab that charge extra fees for traffic delays or when the driver gets lost. Don't even get me started on Uber and Lyft drivers getting lost.
Allows a consumer to decide what gratuity the driver deserves versus a mandatory 20% gratuity built into the fares from some competitors. This is a great thing as no one should be forced to pay 20%. I can understand 10% but 20% no. Waiters get $2.13 an hour and are lucky sometimes to get 20% and they deserve it more than anyone if you ask me. Well coming from someone who waited tables. The App allows Customer to enter pickup instructions, flight information, and misc notes so the drivers knows exactly HOW to pick you up. This avoids lots of confusion and trying to talk on the phone in a noisy area which some companies love to annoy with.
What happens if you cancel with OneRide? For "Ride Now" reservations if you cancel you may incur a $10 cancellation fee but you can do so at any time.
You can use promo code SWITCH21 to save $21 on first ride with this black car service by downloading the app here.