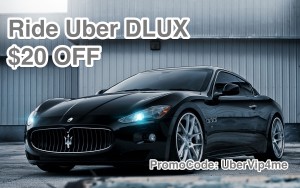 This weekend on of our favorite "ride-sharing programs" Uber is rolling out the red carpet to put the hottest luxury vehicles on the streets of Dallas. Ride out to the clubs or to your Christmas party in style with a Rolls-Royce, Bentley, and Maserati, available at the touch of a button.
Uber has also partnered with Abi Ferrin and J. Hilburn to award two (2) lucky riders a custom outfit.
DLUX will roll out on Friday, December 19th at 5PM and will be available until Sunday, December 21st at 8:00AM.
Uber will feature an exclusive selection of Bentley, Rolls-Royce, and Maserati automobiles courtesy of Platinum Motorcars. Once you ride with DLUX, you are automatically entered to win a custom dress and in-person styling appointment with Abi Ferrin or a made-to-measure suit along with an in-person styling appointment at J. Hilburn.
Go here to Claim $20 off your first time ride.

Now I can't get this song out of my head by Britney Spears:
You want a hot body? You want a Bugatti?
You want a Maserati? You better work bitch
You want a Lamborghini? Sippin' martinis?
Look hot in a bikini? You better work bitch