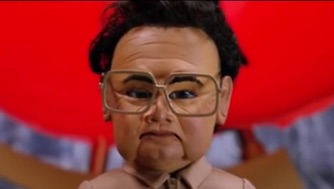 With everything going on bad in the world right now it seems even some comedies are being pulled from underneath us. Some would rather be shot than attend a Seth Rogan movie but some adore him. Either way the Sony release "The Interview" would not have gotten half the interest if it were not for the threats from North Korea and the great Sony hacks of 2014.
Sony pulled "The Interview" in due to hacker threats this week. One movie theater isn't letting North Korea off the hook here in Dallas. The Alamo Drafthouse is planning to run "Team America: World Police" in its place at its DFW location of Richardson.
"We're just trying to make the best of an unfortunate situation," creative manager and programmer James Wallace of the Richardson, Tex., theater told The Hollywood Reporter. The Alamo Drafthouse is promising to turn the movie into both a singalong and a quote-a-long according to it's website.
The 2004 musical which will air at the theater on Dec. 27 at 7pm is written by "South Park" creators Trey Parker and Matt Stone features an all-puppet cast. It featured North Korea's then-dictator Kim Jong Il as its foul-mouthed main villain.