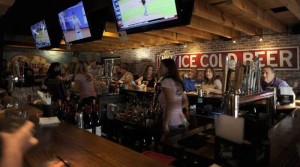 At least based on some real estate blog that appeared on the internet to get page views from their shocking headlines.  The site is called the Movoto real estate blog but for some reason every newspaper in Texas is talking about it so we will give this our opinion.  They rated Plano, Irving, and Lubbock in the top 10 boring places to live in the US based on nitelife per capita, music venues, active life options including parks, arts & entertainment including movies, percentage of restaurants that are not fast food, percentage of younger residents aged 18-34, and a higher population density.
They used that algorithm to calculate that Lubbock was rated the #1 most boring city in the US with North Las Vegas following the Texas town.  Irving was also rated #4 on the list but if you consider the DFW airport to be in Irving then that can get boring at times and the city is always under some sort of construction and is not all that pretty.  I think a town such as Ardmore, OK would have made the list before any of these or somewhere in Alabama or Mississippi.
What was really shocking was that Plano made the list.  Why on earth would they give Plano, TX a #6 most boring city?  If they are a real estate site they should know that home values are high in Plano for a reason.  There is lots to do.  Plano not only has Whole Foods and a Trader Joes but tons of non-fast food restaurants to choose from.  There are lots of bars and you have some of the best apartment living in the country with pool parties on the weekends.  Plano recently hosted an EDM event with David Guetta.  You don't find that in many small towns.
Although Plano and Irving do not have a gay bar.  Lubbock may win in that category… We may have to make our own list!