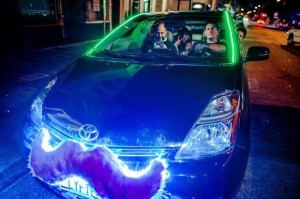 Most of you may have tried Uber by now as an alternative to taxi's which are often outdated, smelly, or known to rip you off. Uber came in town and made us all fall in love with their beautiful town cars and SUV's and now the cheaper UberX we love. Lyft rolled into Dallas last fall as the top competitor to Uber and the cabbies. The bad thing was that Lyft was only available in mostly the uptown area and only TO the airport. This has now changed and they have now expanded to the entire Dallas area so you now have a great alternative to Uber's "surge pricing".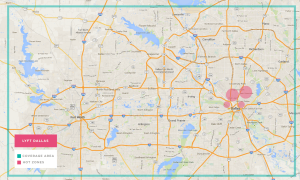 Lyft's service area expansion is great news for consumers who do not own a car or who do not want to risk a DWI while drinking after happy hour or a big night at the clubs.
One negative of Lyft is that they cannot pick you up at DFW airport. One great tip from a Lyft driver is if you need a ride from DFW airport then take the free shuttle to Remote Parking North or South then request a Lyft. It will most likely still be less hassle then the shared ride buses and less expensive than some of the taxi and town car services.