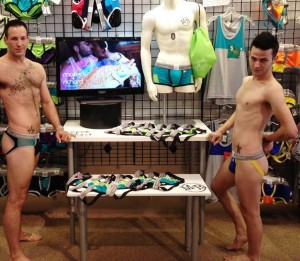 After 42 years, Union Jacks on the Strip is closing.
It is sad to see the first gay-owned store on Cedar Springs when it opened in the early 1970s. The Owner Richard Longstaff announced today the store would be closing.
Union Jack Dallas was in business from 1971 – Jan 2014-
It is with deep regret that we announce the closing of The Union Jack. After 42 years, I feel it's time to call it a day. It has been a wonderful experience, watching all the changes that have taken place on Cedar Springs during this period and History being made.

Over the years, Union Jack has been a "Family Business" …not just with the Employees, but the long time loyal Customers as well, and I will greatly miss everyone.




I would like to wish the very best to all of the Businesses along the Cedar Springs Strip, Friends and Customers and to our Employees, both past and present.