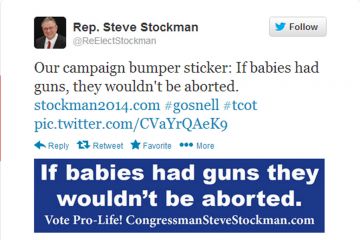 Just when you thought politics were crazy enough there comes someone who sets new records in feeding the "tea party" circus. Rep. Steve Stockman (R-Texas) who is known for his record of over-the-top extremism, an ongoing campaign-finance controversy, and his unfortunate "links to anti-government militia groups" in the wake of the Oklahoma City bombing has put in a last minute bid to overthrow Senator John Cornyn. Sen. John Cornyn is not a moderate by any means but the Tea Party wants him out.
In a surprise move, outspoken tea party congressman Steve Stockman has filed to challenge Texas Sen. John Cornyn in next March's GOP Senate primary. According to MSNBC News Texas Republican Party spokesman Spencer Yeldell confirmed multiple reports that Stockman had withdrawn his application to run for re-election to his House seat in order to run for the Senate instead. Stockman was elected to Congress in 2012 to a new district after previously serving one term from 1995 to 1997. Stockman sneakily filed the paperwork without warning with just 15 minutes before the deadline.
According to Right Wing Watch:
Stockman's entry into the race comes just weeks after the Houston Chronicle investigated his murky finances, but the far-right congressman has much more going for him than questionable financial dealings. Here are five of Stockman's most extreme and outlandish political ploys: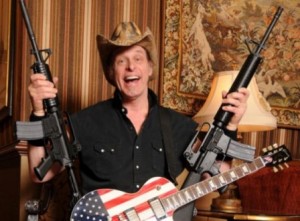 1. Birther & Election Trutherism

It's no wonder that WorldNetDaily is positively giddy about Stockman's Senate campaign, as the congressman shares the website's birther views and has worked with birther activists. Stockman even suggested that President Obama stole the 2012 election, calling it a "scam."

2. Impeachment

Stockman endorsed a WorldNetDaily book, "Impeachable Offenses: The Case For Removing Barack Obama From Office," and even sent copies to every member of Congress. He followed up with WorldNetDaily by telling the pro-impeachment "news" site that he is working with a Religious Right law firm to investigate President Obama and make the case for impeachment.

Even before Obama was sworn in for a second term, Stockman floated the idea of impeaching the president for his executive actions targeting gun violence in response to the Sandy Hook massacre, likening the president to Saddam Hussein.

3. Guns

In a letter on behalf of the radical National Association for Gun Rights, Stockman alleged — completely falsely — that President Obama is working with the United Nations to implement gun "confiscation on a global scale" and an "international gun registry." But Stockman's extremist views don't end there. "If babies had guns, they wouldn't be aborted," he famously quipped on Twitter. He also once organized an AR-15 giveaway.

In July, Stockman teamed up with a group led by a prominent neo-Confederate activist to submit an amicus brief to the Supreme Court challenging the government's authority to prosecute straw purchases of firearms.

4. Anti-LGBT

Stockman denounced the 2012 reauthorization of the Violence Against Women Act, from which he wanted to exclude protections for LGBT people: "This is a truly bad bill. This is helping the liberals, this is horrible. Unbelievable. What really bothers — it's called a women's act, but then they have men dressed up as women, they count that. Change-gender, or whatever. How is that — how is that a woman?" In an interview with a conservative talk show host, he made fun of transgender women by speaking in a high-pitched voice.




5. Immigration

The congressman has said that immigration reform is a tool "to destroy America," calling the Senate reform bill a "joke" that will "destroy our country" and bring down the GOP. He even claimed that the Senate bill isunconstitutional and insisted [PDF] that the House refuse to vote on any bill regarding immigration.
If that is not enough we found out this Tea Party Crazy actually rewarded NRA board member Ted Nugent a ticket to the State of the Union Address after he threatened the life of President Obama and Secretary of State Hillary Clinton. Are you serious?
This could be a good thing if he beats Cornyn or drains away some of his big $7 million dollar bags of cash in these highly conservative republicans fighting. If he wins he may be too extreme to win a general election.
Five Democrats have filed to run for John Cornyn's US Senate seat in 2014. The Democratic primary has gained added significance, because Cornyn also faces a tea party challenge from right-wing extremist Congressman Steve Stockman, opening up a greater possibility that the seat could be put into play by Democrats in 2014. If Stockman wins the GOP primary, Democrats' odds of winning the seat improve considerably. For that reason, it is important that the Democrats put forth the best candidate possible. Only one of the five Democratic candidates seems worthy of support from progressives, liberals and centrists interested in flipping the seat from red to blue.
The candidate that we need to support is El Paso attorney Maxey Scherr who is openly campaigning on strong progressive issues like supporting same-sex marriage, a woman's right to choose, and raising the minimum wage. Scherr's politics align well with Wendy Davis' politics. Davis is running for governor at the top of the statewide slate. The other announced Democratic candidates for US Senate are less progressive and far less appealing than Scherr.