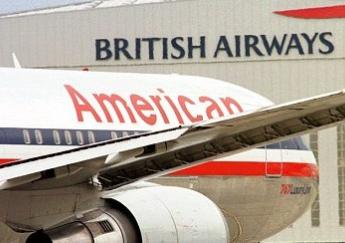 British Airways released a credit card that gives you up to 100,000 Avios Miles and you may think that may not mean much for you unless you go on an international flight. Well you would not be farther from the truth. British Airways works with American Airlines as a main partner in One World and the shorter the distance, the more value you'll get. Unfortunately, international travel incurs some ridiculous fuel surcharges on British Airways, so you're going to get the best value using your Avios miles for domestic travel, short haul flights, and (intra) Euro flights.
For example at the DFW HUB – Having Avios miles is just like having American Airlines miles because you are able to book American Airline flights on the British Airways website. DFW is an American Airlines hub, so you can get some great value with Avios there. For example:
DFW to San Juan is 25,000 Avios miles roundtrip.
DFW to Hawaii is 40,000 Avios miles roundtrip.
DFW to Cancun is 15,000 Avios miles roundtrip.
DFW to Atlanta is 15,000 Avios miles roundtrip.
If you book short trips such as DFW to Houston it can be 9,000 Avios plus $5. So it would be basically Five bucks to fly from Houston to Dallas which would normally run you 25,000 MileSAAver miles plus $5.00. If you have to book at the last minute though it would be much cheaper booking it via the British Airways Avios site and saving the last minute fees you would have to book with American. This credit card pays for itself with just one flight to Houston considering it would be $306 to fly Roundtrip to Houston and that is booking in advance if it was last minute you would be avoiding the fees.
Here is more on the British Airways card and how to apply for it. Make sure you get in on this offer soon if you live in DFW because this works out great for those of us that frequent American's hub. You may even want to take a break from flying Southwest and get you some free flights this way. Yes, there is an annual fee with this card of $95 but it pays for itself in one redemption since you get 50k miles on the first purchase and that is almost SIX roundtrip flights to/from Houston or Austin. How can you beat that?