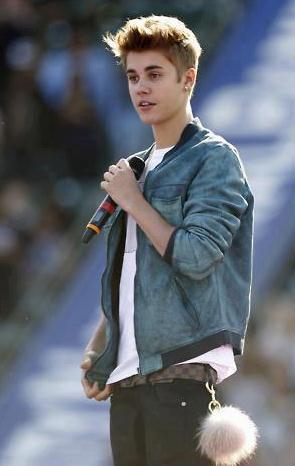 Justin Bieber is going on tour and who would have known it would have turned out to be one of the hottest selling tours of the year.   While it's entirely possible to sell out the World's Most Famous Arena in a matter of seconds, the Biebs sold out an entire tour in about an hour. You may have your 10% or so of the radio VIP and your promotional seats that were already taken off the selling block but still that is quite an accomplishment.
The 'Boyfriend' singer plans to come to hit the Dallas area on October 29, 2012 at the American Airines Center (AAC Dallas). Since all of the good seats are taken for the Dallas American Airlines Center show we advise you to use this ticket service and get 20% off. Get $20 Off Justin Bieber Tour Ticket Orders of $250 or more with code ORDR20TC until 6/30.

This will be Halloween week and some just might be frightened of the Biebs attacking and all of the pre-teen girls running wild through the streets screaming and screeching. What we can expect from this tour called the Believe Tour is lots of Usher-like dancing and a longer catalog of songs. The Call Me Maybe singer Carly Rae Jepsen will also join his stage. He may also be planning a new song dedicated to Selena Gomez so look out for that. We always love a good romance (and a bad romance…paws up).