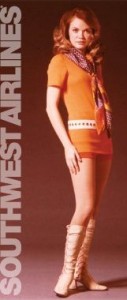 We are excited and know the passengers, flight attendants, and the gayborhood will all be pleased that the Love Field project is coming along.  The modernization project just reached 50 percent completion and slightly ahead of schedule! We also found out that the Dallas City Council approved the Concessionaire's Packet on March 7. Some of the new restaurants and retail space at Love Field will include:
•Cantina Laredo
•Stephen Pyles Sky Ranch
•Cool River
•LaMadeleine
•Chick-fil-A *closed on Sundays
•Jason's Deli
•Travel & Leisure Store
•EA Sports
•Billy Bob's Texas
•Tech on the Go
•And much, much more!