​Mark Cuban has always been a hero to me. The Mavs owner is not only one of the smartest men in Dallas but has helped this city out in so many ways. One of them making the World realize we are not just a bunch of rednecks who worship Rick Perry. The Greenville Avenue St. Patrick's Day Parade marches on thanks to Mark Cuban who has cut a check to the Greenville Avenue Area Business Association to save the parade. GAABA heard that he wanted it saved, GAABA reached out, and Cuban pledged to pay. When Mark Cuban takes action things roll on!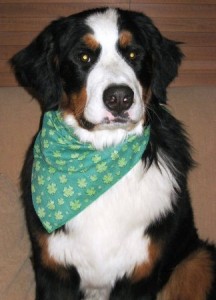 The parade, which was supported financially by the Observer for more than a decade before the paper pulled out last year, was short about $40,000, its organizers said. If they didn't raise it by Friday, they said, they were pulling the plug. Groundswell fundraising efforts never really swelled. A FundRazr campaign raised about $1,600, and a CrowdTilt campaign about $2,000 — a grand of which came from the owners of CrowdTilt.



The 33rd annual St. Patrick's Day Parade will take place on Saturday, March 17.