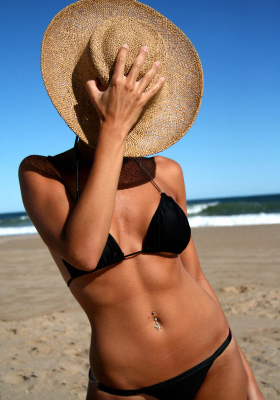 There are so many places in the Dallas area for cosmetic surgery and procedures. With so many to chose from, a quality review can lead to the best match for you. If you are looking for a resource to find an excellent cosmetic experience at a price that is right for you, look not further than these popular about-town magazines: The Dallas Observer, the Dallas Voice, and D Magazine. Each magazine offers reader opinion polls and reviews from staff writers about the best services in town for procedures such as laser hair removal, Botox, and Sculptra.
According to the Dallas Observer "Best Of" awards, the best place for laser hair removal is Aqua Spa. The Observer describes the Aqua Spa as having "a soothingly comfortable atmosphere." This spa center offers a number of services from massages to facials, and also offers other cosmetic services like Botox. For the cosmetic procedures the Aqua Spa has a board-certified plastic surgeon on staff to administer the injections and procedures. The Best of Awards are voted on by the people of Dallas every year.
In their section "Shop Talk: A Daily Guide to Dallas Shopping," D Magazine recommends Completely Bare for laser hair removal. From upper lip, to lower leg and all the parts in between, completely bare offers hair removal for all parts of the body and very competitive prices. D Magazine raves that Completely Bare, can save costumers hundreds of dollars. Most spa's charge $825 for Laser Hair removal on the upper lip, however at Completely Bare, the procedure is only $600. Completely Bare offers many package deals as well.
For friendly and professional service, the Dallas Voice "Reader's Voice" award winner from 2009 is Advance Skin Fitness. The 2,700 square foot spa has 6 treatment rooms and 3 lounge area's that include a holistic tea and wine bar in a relaxing atmosphere. Advance Skin Treatment does many other skin treatments as well including acne control, massage, and Botox.
The Dallas Voice also recommends Dr. Jaime Vasquez for Sculptra. Sculptra is an injection procedure similar to Botox. This anti-aging injection treatment uses poly-L-lactic acid and gives the patient subtle results over time, for a more natural aging look. Dr. Vasquez began his work with plastic surgery many years ago, with an emphasis on HIV patients. He used anti-aging technology to help patients with HIV look their best. He feels that there is a psychological component when the face of a HIV patient is restored, which helps them to cope better with the disease. Although Dr. Vasquez has a passion for working with HIV patients, however he also welcomes anyone into his office who is searching for a anti-aging solution.
For the best reviews, and reader opinion polls, D Magazine, the Dallas Voice and the Observer as excellent resources. When considering a cosmetic procedure for the first time, or if you are looking for a new doctor, these magazines will offer you a guide to all the Dallas area has to offer.